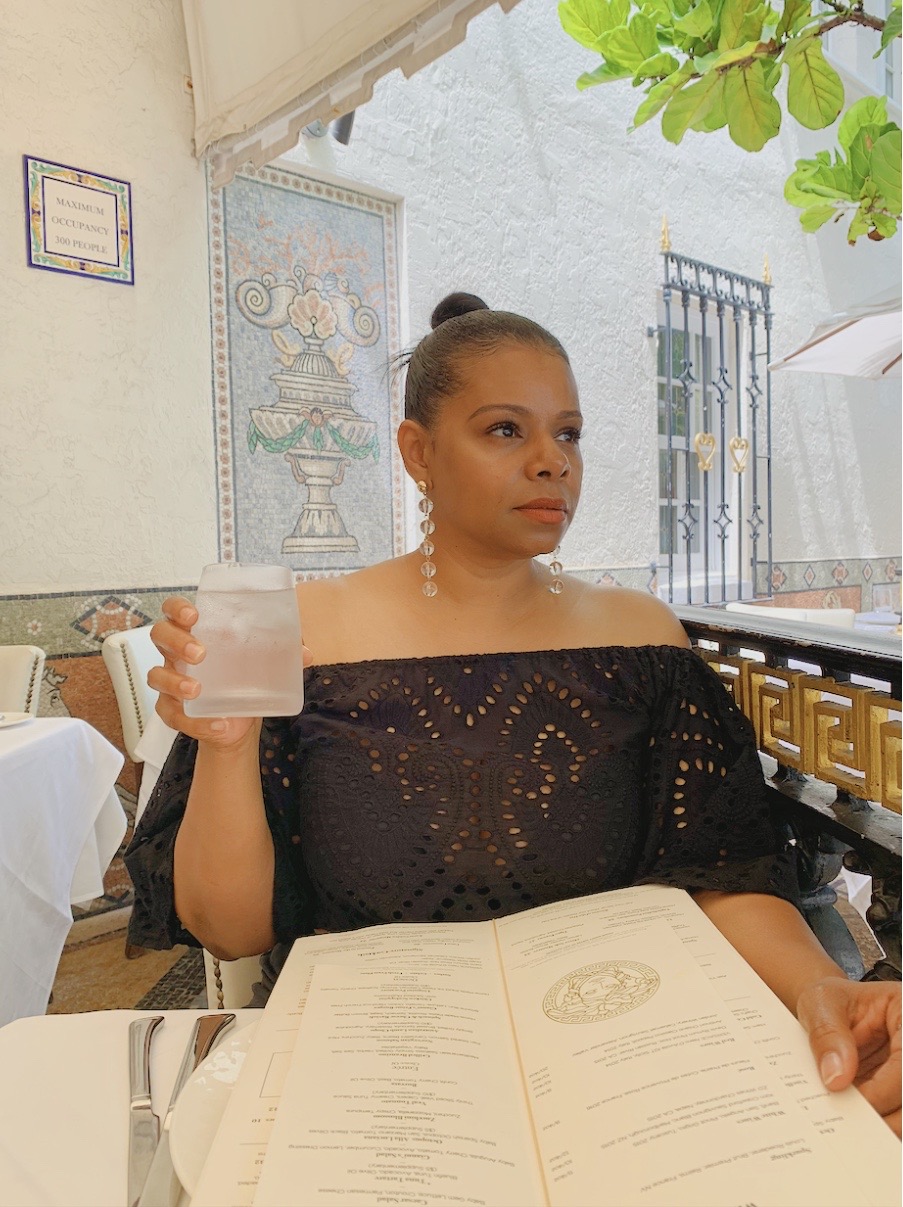 Being an avid skincare fanatic, I can't overlook the subject of what the lack of collagen boosting products could look like. Skin collagen starts to decrease in the late 20's and can go downhill from there. Collagen is what keeps our skin from sagging giving us the plump youthful look. By the age of 40, collagen drops dramatically leading to signs of aging such as wrinkles, sagging skin and skin dryness. Collagen acts as a humectant, absorbing a huge amount of water, so when collagen diminishes, there is less water in the skin. So, I would love to spread the good news of collagen boosting products to keep your skin ageless. Here's my list below of collagen boosting goodies to add to your skincare regimens.
Number one on my list is tried and true, Estee Lauder Advanced Night Repair Serum. If used consistently, this product is definitely skin transformative. This nightly serum is ideal for signs of aging, dryness, age prevention, loss of firmness, lines and wrinkles. This high-performance serum works overtime to improve & restore visible signs of aging. Don't forget to carry the product down your neck.
This next product is a nighttime favorite that I've been using for the last six months. Let me introduce to you, Paula's Choice Boost C15 Super Booster. This serum has 15% pure vitamin c which drastically brightens uneven skin and improves the appearance of fine lines and wrinkles. This feather like formula absorbs quickly into the skin.
If you are in the market for a makeup removing cleansing balm, that's collagen boosting, I have the perfect one for you. Elemis Pro Collagen Cleansing Balm has a mineral oil-free formula that infuses Rose and Mimosa waxes with Elderberry, Starflower and Opti Mega oils. This hydrating cleanser smells divine with a blend of oils including Lavender, Chamomile and Eucalyptus to invigorate the senses. Bottom line, your skin will feel deeply cleansed and super soft and supple.
I have been a fan of multiple lines of this brand and have been a fan for many, many years. I even had the opportunity of being invited to their spa for a complimentary facial, which was such an amazing experience. This product I want to share with you is from their Resurgence line. Ok, enough of me let me share this amazing product with you it's Murad Rapid Collagen Infusion Instant Plumping Treatment. This product improves hydration and is rich in omega 3, 6 and 9. Definitely gets the job done. The Murad Resurgence product line aims to target loose skin and wrinkles that have purely come about due to the hormonal influences on aging. Their special secret comes from the Science of Cellular Water that was developed strictly for their system. Some of my other favorite Murad lines are the Environmental Shield and Acne Control.  
The neck is one of the most neglected areas of the body until there's a visible change in the form of sagging skin or lines and wrinkles. If you want to be preventative or need to smooth out the skin on your neck and improve its elasticity then try Elemis Pro-Collagen Neck & Décolleté Balm. This balm truly firms, hydrates and smooths the delicate skin in the neck area. One key ingredient is Tree Fern Extract, a natural extract, forms an elastic, resistant and continuous lifting 3D-network for immediate skin tightening. Definitely one to keep on the radar and it's better to start early on prevention than to start late. 
Lastly, but definitely not least is Tatcha Ageless Enriching Renewal Cream is a intensely rich, hydrating and moisturizing face cream. In my opinion, this cream is perfect for very dry skin. This cream truly changes the texture of your skin and addresses the signs of aging. With this cream, a little goes a long way.